Microsoft's "Skype In The Workspace." It's Like A Video-Based Quora markhachman / 08 Nov 2012 / Startups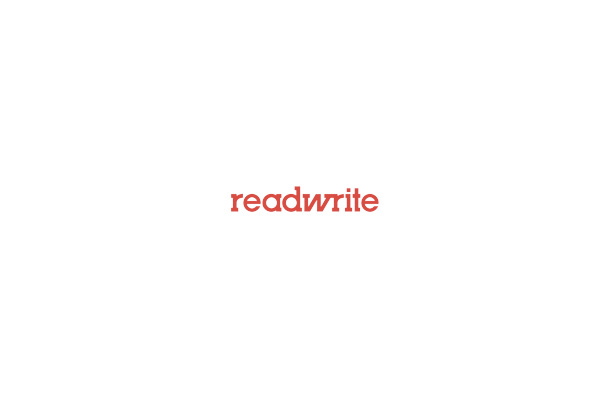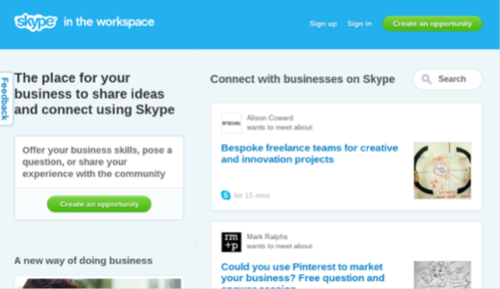 Thursday, Microsoft's Skype launched Skype In The Workspace, a service that combines elements of Quora and social networking to create an online space where entrepreneurs can seek knowledge from one another.
In reality, Skype In The Workspace is a fancy bulletin board designed to help small businesses connect with each other to provide live question-and-answer sessions — via Skype, naturally. In a sense, the bare-bones service is simply fertile ground to grow new contacts from an entrepreneur's existing list of Skype contacts, providing an automated way to search out new contacts and connect.
Skype In The Workspace Coming Out Of Beta
Skype In The Workspace exits its six-month beta Thursday, allowing the world to sign up and seek out new connections. Five hundred businesses offering more than 140 services tested the platform, Microsoft said.
Microsoft sees big potential for the service: The Small Business Administration counted 27 million small businesses in 2011, while Skype boasts 280 million active subscribers. It makes sense that at least some of them will want to connect with each other.
According to Ural Cebeci, a product marketing manager at Skype, the Skype In The Workspace platform allows entrepreneurs and small businesses to overcome limitations of geography, connecting online with people whoe they may not have otherwise met. The tools are still relatively barebones; there are no explicit ties to other Microsoft services, such as Outlook.
You have to schedule your own conferences using your own software. Skype In The Workspace subscribers won't be able to pay each other for the privilege of meeting either, at least not through the service.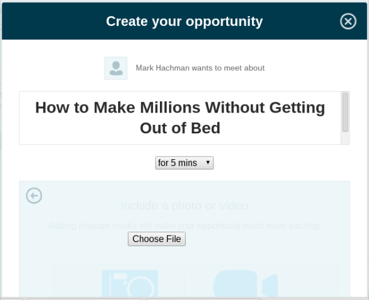 Cebeci compared Skype In The Workspace to a coffee house or a shared workspace.
"It's really the community talking to the community," he said in an interview.
Microsoft already provides collaboration tools for businesses, namely Lync, which also includes the ability to work together via video. The difference, Cebeci said, is that Skype In The Workspace is all about small businesses, while Lync's focus is on the enterprise. In the future, Lync users will directly be able to contact Skype subscribers via IM, and be able to see their presence, and make audio calls, and vice versa.
Microsoft also has SharePoint, but that's somewhat further removed, using collaborative workspaces and shared pages to manage and develop projects. Still, given that Microsoft executives have talked about Skype's integration across all of its product lines, Skype should be able to span most if not all of Microsoft's products.
(Separately, Microsoft said that it plans to retire Windows Messenger by early 2013, but that all of each user's contacts will be imported into Skype 6.0.)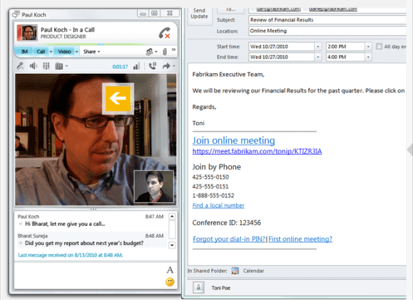 Skype In The Workspace's "opportunities" are themselves curated, and you can also search out your own. The layout, however, is open and unfocused, and in this iteration, it's really incumbent upon people to seek their own opportunities to network, or else hope that Skype In The Workspace puts a relevant connection in front of them. Unfortunately, you can't search opportunities by the name of the person that posted them. However, you can "favorite" opportunities and come back to them later.
One beta participant, Toby Trembath, the head of intraction design at WildWest Design, and founder at TwoByte Interactive, offered design consulting via the SITW beta. But ir hasn't proven useful yet, he said.
"To be honest, you are the first person to contact me regarding this, so it hasn't been super-successful for me," Trembath said via email from the U.K.
"This probably has as much to to do with the insufficient amount of time I put into creating the advert as anything else. I've just updated it with fresh eyes, maybe it will drum up a bit more interest but I won't be holding my breath. Most of my current business comes through word of mouth and customer referrals."
Hands-On With Skype In The Workspace
Users visiting Skype In The Workspace for the first time are asked to log on with either their Skype ID or LinkedIn profile, then fill in a little information about themselves. At this point, tying your profile to LinkedIn saves some time.
From there, you, well, search. Skype In The Workspace presents a list of curated opportunities, but the service resembles Craigslist in that each participant can both hang out a shingle (if they so choose) as well as hunt down their own sources of knowledge. There's no real "social" element to Skype In The Workspace — people are invited to chat for five, 10, 15, 20 minutes and so on on a given topic. Points aren't awarded for knowledge, for example, as some of Microsoft's own TechNet blogs do, and users can't vote topics up or down.
Really, there's no indication whether someone claiming to be a "social media expert" really is, or if they're a raw greenhorn. Or, worse still, a bored Chatroulette user seeking out new horizons. To learn more about a potential connection, a Skype In The Workspace user might be better off exploring the connected LinkedIn profile and other social networks.
If you do find a potential conversation that interests you, however, clicking on the "connect" button generates an email to facilitate the connection. But if Skype In The Workspace knows whether or not the other user is online (the concept of "presence"), there's no indication.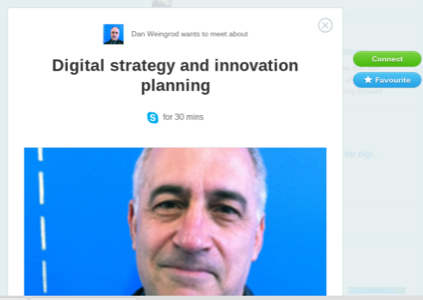 As with any social network, the problem is one of scale. For now, the limited number of members means that people can be assured that they'll discover most of the opportunities Skype In The Workspace offers. But as more sign on, the risk is that the service will be drowned by a wave of opportunities and participants. Features such as filtering by tags, for example, will be left to new iterations, Cebeci said.
Likewise, you can't import your existing list of Skype contacts into the Skype In The Workspace framework, which apparently means yet another platform for notifications and connections.
A video-based, Quora-like repository of knowledge seems to have value, but only if people can quickly connect and benefit. Skype In The Workspace really needs filtering capabilities, as well as some sort of reputation system. Microsoft has built an intriguing platform with Skype In The Workspace, but this initial version seems more curiosity than useful tool for entrepreneurs.
This story was updated to include the exerience of Toby Trembath.
Tags:
Related Posts